Home

/

9" AHD - 1080P - QUAD MONITOR - 4 CAMERA INPUT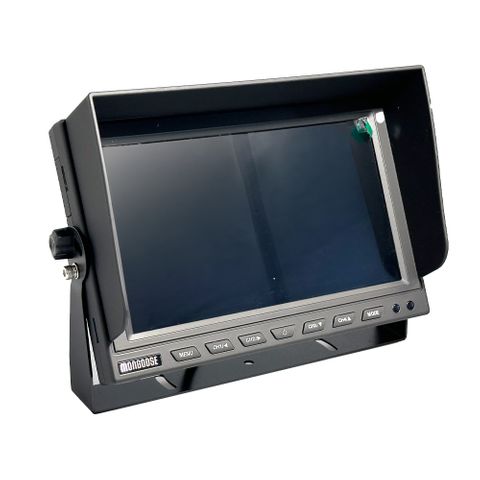 9" AHD - 1080P - QUAD MONITOR - 4 CAMERA INPUT
Your Price:
$395.95 inc GST
Description
Mongoose MQ94A, a 9" full-color AHD 1080P monitor designed to showcase up to 4 cameras simultaneously.

Key Features:

• Diverse Viewing Choices: Enjoy a range of camera viewing options, from a single camera displayed in full screen to all 4 cameras simultaneously.
• Easy Control: Effortless operation and camera selection are achieved through the monitor's intuitive control buttons.
• Versatile Applications: Ideal for various applications, including pairing with a reversing camera, forward-facing camera, and left and right side view cameras. (Please note that cameras from the MC10 and MC6 ranges are not included but are compatible.)
• Best resullts are obtained by using cameras from our MC10 range.

• Beyond Vehicles: Extend its utility to equipment monitoring scenarios like harvesters, road vehicles, and rubbish trucks, catering to drivers who need a comprehensive view of their surroundings.
Downloads